Click on any of our great contributors above to read their fine articles!
We have Chet Martin of Freedom on Deck, Lee Elci from the Lee Elci Show, Alex Newman from the New American Magazine, and Julio Rivera of the Reactionary Times! For additional contributors, click here.
Tragedy: British Tourist in Mexico Carries Her OWN ARM to Ambulance After It's Ripped Off
by Julio Rivera - Sunday, 6 October 2019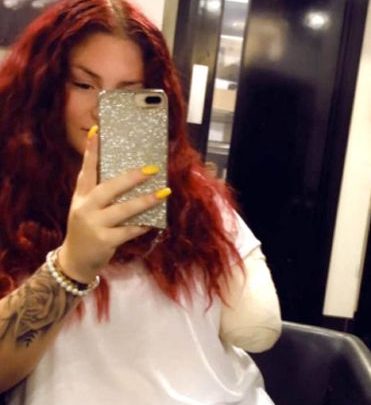 26-year-old British tourist, Chelsea Vella, had to carry her own arm to an ambulance after an accident, in which their buggy flipped over.
Ms Vella said that while she was driving around Puerto Vallarta with a friend on their excursion, they lost control of the vehicle, resulting in the buggy flipping over, landing on Ms Vella's arm, almost completely severing it.
"I remember looking down and my elbow was snapped the other way and my right arm was hanging on by a chunk of skin. Once the pain hit me, I just became hysterical. All I kept thinking was 'I'm going to lose my arm'," she said, adding that she felt "herself dying" on the way to the hospital, however doctors commented that the actions her friend took of ripping a t-shirt off to tourniquet her arm are likely what saved her life.
Sadly, despite the surgeons' efforts, Ms Vella's arm had to be amputated after she stopped breathing at one point in the operation.
A GoFundMe page has now been created by her sister Sahiba in hopes of raising enough money to buy "the BEST prosthetic arm" for Ms Vella, as well as help out with "legal fees."
"On the 18th of September whilst on holiday in Mexico, Chelsea and her friend went for a day out on a dirty buggy excursion. Whilst on the excursion, unfortunately, there was a horrific accident which resulted in Chelsea being rushed to the hospital and having to undergo surgery due to the severe injuries on her arm. At some point during surgery Chelsea had stopped breathing and surgeons had to do everything they could to resuscitate her and unfortunately the only way Chelsea was able to survive was through the amputation of her right arm," as written on the GoFundMe page about the accident.
Although she lost her arm, Ms Vella has not given up, saying she's now in the process of re-learning everything all over again since losing her dominant arm, however she is not yet sure how to feel about people staring at her in public. Read Full Article
Latest Attempt by Dems at Impeachment Centered Around… Hunter Biden?
by Julio Rivera - Monday, 23 September 2019
A refusal to hand over a whistleblower complaint, possible illegal actions by President Trump, involving Ukraine, have now led to the Democrats hinting at a possibility of impeachment proceedings.
"If the Administration persists in blocking this whistleblower from disclosing to Congress a serious possible breach of constitutional duties by the President, they will be entering a grave new chapter of lawlessness which will take us into a whole new stage of investigation," House Speaker Nancy Pelosi said.
A complaint involving a conversation between President Trump and the president of Ukraine – Volodymyr Zelenskiy on July 25th regarding an investigation of former vice-president Joe Biden and his son – Hunter Biden has now become a full-blown scandal.
"Just another political hack job. I have conversations with many leaders. It's always appropriate. It doesn't matter what I discussed," were President Trump's comments on the complaint, which is being withheld from public release by the Administration.
"The administration is endangering our national security and having a chilling effect on any future whistle-blower who sees wrongdoing," Nancy Pelosi wrote.
Accepting a "thing of value" from a foreign government – illegal or legal in this case? An investigation by a foreign government meant to harm a political opponent would indeed be an illegal "thing of value" to acquire by any U.S. presidential candidate or president – The Mueller report reminded. However it could also be seen as President Trump acting on longstanding complaints about Ukraine's corruption and asking for investigation on corruption is very different from colluding with a foreign government to find dirt on political opponents. Read Full Article
Depraved Bernie Sanders Wants to Export Abortion
Vermont Senator wants to spread the worst of America internationally
by Julio Rivera - Thursday, 5 September 2019
Never. I mean NEVER in my life, have I been more disgusted by an American legislator.
That's SAYING A LOT!
On Wednesday, during a CNN town hall, whacked-out socialist maniac and Vermont Senator Bernie Sanders, suggested that taxpayers should fund abortions in poor countries in an effort to exert so-called "population control."
A participant in the audience during the town hall, Martha Readyoff, who was identified by CNN as a teacher, said to Sanders: "Human population growth has more than doubled in the last 50 years, the planet cannot sustain this growth."
"Empowering women, and educating everyone on the need to curb population growth seems a reasonable campaign to enact," She continued. "Would you be courageous enough to discuss this issue and make it a key feature of a plan to address climate catastrophe?"
Then Bernie said the most disgusting thing he ever has, in a career of disgusting comments:
"The Mexico City agreement — which denies American aid to those organizations around the world that allow women to have abortions or even get involved in birth control — to me is totally absurd," Sanders continued. "So I think, especially in poor countries around the world where women do not necessarily want to have large numbers of babies and where they can have the opportunity through birth control to control the number of kids they have, it's something I very strongly support." - Senator Bernie Sanders to CNN
Abortion has become FAR TOO CASUAL a topic for leftists in America.
What was once a taboo, life-altering and soul wrenching last resort, has become as casual as a 10-minute oil change in the circles of these would be enablers of mass murder on the left.
Fake Jew Sanders and his evil party brethren epitomize the depravity of the modern democrat party. Under the guise of the all encompassing boogeyman known as "Climate Change," Bernie Sanders announced to an audience of millions of Americans his desire to export the worst of America in an effort to supposedly "Save the Environment."
Racist genocide is more like it. Believe me, the kind of population control Bernie Sanders is pushing for will never be applied in developed countries, which unfortunately are already mostly equipped with so-called "Family Planning" murder factories. This is a play straight from the Margaret Sanger eugenics playbook. The end result of what was suggested last night by Bernie Sanders, after baiting from Martha Readyoff, was the widespread genocide of BLACK, BROWN and YELLOW babies, across the globe. Read Full Article
Say No to Delusional Joe Walsh
by Julio Rivera - Monday, 26 August 2019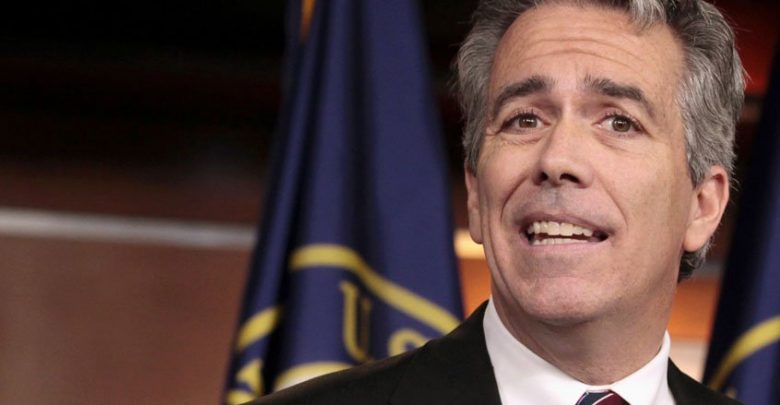 Well, I guess Superman was too busy to try to save the world this time... Eyeroll...
I used to like Joe Walsh before I really learned who he was. This dislike I currently have for Walsh is certainly not a new phenomenon. It started far before his announcing his self-serving and obstructionist attempt to harm America's progress under President Trump. I saw the fakeness in him when I was a guest on his show in 2018.
He attempted to cast Trump and his supporters as an out of control hate mob, when during a Trump rally, Trump supporters expressed their feelings for CNN's Jim Acosta. I could see that the seeds had been sewn for what we are witnessing from Walsh today.
To know who he is, you really have to go back deep into his history and career. He was a one-term legislator in Illinois who used to describe himself as a "Moderate Republican." Moderate Republican in the State of Illinois, a state that produced the Communist-In-Chief Barack Obama, the modern-day Boss Hogg of Chicago, Rahm Emanuel, and who could forget the Governor known simply as Blago, Rod Blagojevich.
For a brief period after his career as an "Illinois Republican" in the State Legislature, he took advantage of the anti-Obama Tea Party wave in winning a term in the House of Representatives in 2010. Surprisingly, he actually represented himself as an upstanding conservative for his two year term, earning what seemed like a more than respectable scorecard as from the Heritage Foundation.
A deeper analysis of his voting record however, reveals a supposed "Conservative" legislator who sided with Union corruption to artificially raise wages that were pilfered by those Unions at a great cost to the taxpayer, and resulted in less projects and jobs for working class Americans.
Since his loss in 2012, Walsh has attempted to cash in on his career in politics by taking joining the rank of Conservative talk radio hosts. First, he attempted to paint himself as a "Conservative Firebrand," making comments regarding President Barack Obama's position on immigration, saying we should secure the borders with "moats and alligators" if necessary and calling the former president "a Muslim."
He also stated that America, "LOWERED the bar for Obama. He was held to a lower standard cuz he was black."
He since has attempted to cast President Trump as a villain, while issuing empty apologies for his long history of controversial and borderline racist statements in casting himself a "changed man" deserving of the Republican nomination for President. Read Full Article
Will Tlaib/Maher Feud be a "Line in the Sand" Moment for Liberal Jews?
by Julio Rivera - Sunday, 18 August 2019


Congresswoman Rashida Tlaib (D-MI) has not been one to allow her status as a "Rookie" Representative stifle her voice as she's already provided a career's worth of soundbites in less than a year in office.
Her attacks against President Trump, including the infamous "We're going to go in and impeach the motherf**ker," has led to her garnering praise from the fringiest corners of the far left. She has become a hero to "Never Trumpers," Feminists, and whether or not it's truly acknowledged, anti-Semites.
Tlaib, deciding that her outright hatred of Israel is more important that maintaining a powerful left-leaning media ally, has now directed her scorn towards Bill Maher in response to his segment on HBO's "Real Time w/Bill Maher" in which he called out the anti-Israel Boycott, Divestment, Sanctions (BDS) movement, calling it a "bulls--- purity test."
Using Twitter, she called for a boycott of Maher's HBO show tweeting:
Maybe folks should boycott his show.
I am tired of folks discrediting a form of speech that is centered on equality and freedom. This is exactly how they tried to discredit & stop the boycott to stand up against the apartheid in S. Africa. It didn't work then and it won't now. - @rashidatlaib
Tlaib's ridiculous comparison of the criticism of the BDS movement to the boycotts of South Africa's apartheid regime is just her latest evidence of her outward anti-Semitism. According to the Washington Examiner, the group behind her now infamous canceled visit to her grandmother in Israel, Miftah, is "an exceptionally anti-Semitic group that praises Palestinian terrorists and claims Jews used the blood of Christians in the Jewish Passover. The organization also publishes Neo-Nazis and calls for the destruction of Israel."
Her support of fellow Rookie Congresswoman Ilhan Omar (D-MN), who has her own ties to Miftah as well as a history of questionable quotes, is another example of a growing acceptance of anti-semitism within some segments of the political left. Read Full Article
Moscow Miracle Proves Faith is All We Need
by Julio Rivera - Friday, 16 August 2019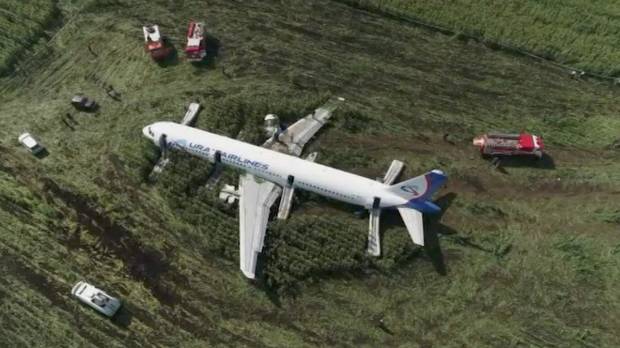 "People usually consider walking on water or in thin air a miracle. But I think the real miracle is not to walk either on water or in thin air, but to walk on earth. Every day we are engaged in a miracle which we don't even recognize: a blue sky, white clouds, green leaves, the black, curious eyes of a child—our own two eyes. All is a miracle."
- Thich Nhat Hanh, The Miracle of Mindfulness: An Introduction to the Practice of Meditation
The World moves fast. Sometimes too fast.
We find ourselves navigating through a rat race where it sometimes seems that every man and woman is their own island and everyone, whether friend, associate or declared enemy is an obstacle towards achieving our goals.
When did we all become so jaded?
Was it the first time we heard the word no? Was it the first time we gave it our all for something just to fall short?
Was it the first time we had our hearts broken?
Whatever it was, life's blessings are contained in every breath we take, every genuinely kind word we exchange and every moment we take to reflect on the good times and people we have in our lives.
For 233 people aboard Ural Airlines Airbus 321, the opportunity to remember this idea of simplistic happiness was almost aborted in a Moscow minute. It's almost ironic that that flight number "321" almost represented the fast countdown to what they surely must of felt was their almost certain collective demise.
Some of the passengers may have left that morning towards the airport, taking for granted the fact that that fateful day may have been their last on this earth. The automatic nature of planes going up in the air and landing safely is rarely challenged and to be dismissive of potential tragedy would be reasonable based on statistical probability. Many may have neglected to tell their spouses, family and closest friends that they loved them. I would speculate that the thoughts of many of the passengers thoughts in the moments as the plane barreled to the ground and the smell of smoke and fire encompassed the cabin went straight to those very important people in their lives.
Not unlike the "Miracle on the Hudson," the famed US Airways Flight 1549 Captained by former fighter pilot Chesley B. Sullenberger, the landing of Ural Airlines Airbus 321 required skill, precision and yes faith.
For pilot Damir Yusupov, faith in his ability and decision making was absolutely instrumental in landing the plane safely in a cornfield on the outskirts of Moscow shortly after striking a flock of birds. Yusupov is a hero. A man that was touched by God in the critical moments where he found the intestinal fortitude to stare fear and death in the face and save the lives of people who owe a debt of gratitude to not only Yusupov, but to the man upstairs as well. Read Full Article
Julio Rivera: Unhinged Trump Hating Left Think Their Calls For Violence Are Justified
Hate Speech By Left Regularly Tolerated and EVEN CELEBRATED
by Julio Rivera - Wednesday, 7 August 2019
Corey Booker is an embarrassment to American politics. I have been keeping a close eye on him since he was the failed Mayor of Newark, NJ. In the 2013 special election to replace deceased Senator Frank Lautenberg, I had the opportunity to learn just how horrible a job Booker did in the "Brick City" as an operative for Steve Lonegan's Republican Campaign.
Steve brilliantly laid out the case against Booker as a shameless, self-promoting opportunist. Booker, of course had a severance agreement with the law firm he helped create, which had received work contracts from Newark while he was mayor. Booker never truly clarified this issue to the satisfaction of the Lonegan campaign, but in "Blue Jersey," Booker's name recognition and wild popularity carried him to ultimate victory. This was despite the fact that he had a poorer record on Unemployment and High School graduation rates then one of his predecessors, the disgraced felon and former Newark Mayor, Sharpe James.
Booker's Presidential campaign has recently targeted President Trump's First Amendment right to free political speech when New Hampshire campaign manager Erin Turmelle said President Trump's rallies "serve as a breeding ground for racism and bigotry that inspire attacks like the one in El Paso."
I have watched the majority of Trump's rallies and can say that the promotion of "White Supremacy" has never been a theme of any of the speeches I've witnessed. The over utilization of the racecard I feel will actually do more to harm the eventual winner of the 2020 Democratic Primary, as the baseless attacks only continue to grow uglier and increasingly dishonest.
Over the past few years, the Democrats have infamously employed Rahm Emanuel's strategy that they should, "Never Let a Good Crisis go to Waste" every time there has been a Mass Shooting, regardless of the circumstances. They have failed to lead by example in promoting peace. In fact, the left has called for and executed violence against conservatives for the mere offense of failing to buy into their ideology on several occasions. Read Full Article
Julio Rivera: Time For Democrat "Foreign Exchange" Program
Go Back To Wherever You Choose
by Julio Rivera - Tuesday, 30 July 2019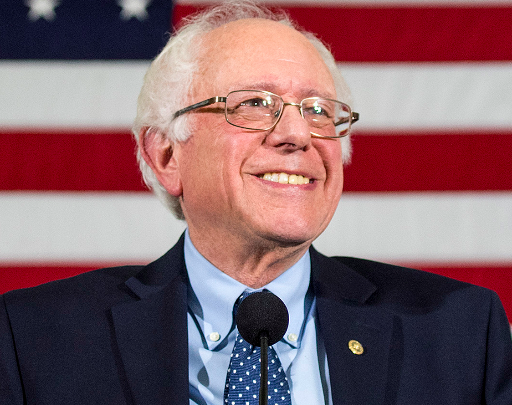 Well, it's been a couple weeks since the nasty Racist-in-Chief (sarcasm implied) sent the horrifically mean spirited tweet that just had to be targeting "The Squad." I mean, it was obviously about them, like, you know, like...
In the time since, I dissected the tweet. I read it backwards and forwards. I wrote it in the sand on a windy day. I even attempted to translate it into several languages to look for even subliminal racism.
Still nada.
But I remembered something today. When I engaged my friend and political nemesis Thom Hartmann in a debate last week, I made a point that, however muted by Thom's incessant yelling, made a lot of sense.
What if America was infiltrated with naturalized white Legislators who came from Nordic countries and wanted to institute socialist policies in America? Would a tweet from Trump, that stated some of the elements of the infamous "Squad" tweets like, 'Why don't they go back and help fix the totally broken and crime infested places from which they came. Then come back and show us how....,' be seen as racist?
I believe Trump's tweet spoke directly to ideological differences and the incompatibility of the so-called "Squad" with the ways of our Constitutional Republic. It had nothing to do with skin color, religion or sex. In fact, as of March of this year, Trump had appointed more women as senior advisers than former presidents Barack Obama, George W. Bush, and Bill Clinton did at the similar points in their presidencies.
Trump has also worked with the likes of Dr. Ben Carson, his choice for Secretary of Housing and Urban Development. Alex Acosta, who Trump appointed as Labor Secretary, is the son of Cuban immigrants. There has been Omarosa Manigault, Transportation Secretary Elaine Chao, Administrator of the Centers for Medicare and Medicaid Services Seema Verma and one of my personal favorites Federal Communications Commission Chairman Ajit Pai.
If it isn't really racist, then why did the Democrats lose their minds? Easy. They weren't up for the challenge posed in the Tweet. That's why I hereby propose "The Democrat Foreign Exchange Program."
Hate America? Hate Capitalism? Hate the 2nd Amendment? Hate the fact that taxes have been lowered across the board? Then you can leave.
Send Nancy Pelosi and her 29 million dollar net worth along with Bernie Sanders and his 2 million dollars to Denmark where the top tax rate is 50% higher than the US. Lets see how they like it when their new government seizes a sizable portion of their personal fortunes, just as it has seized most of the means of production.
Send Alexandria Ocasio-Cortez and Ilhan Omar to one of the many Middle Eastern countries that violate the human rights of women on a daily basis. If their non stop bellyaching is any indicator, they seem primed to make a real difference for the truly disenfranchised. Lets see if they can even get a word in edgewise.
If a program like this was to ever be executed, it would put a spotlight on one of the truly beautiful things about America: Freedom of Speech. Read Full Article
Bombshell Accusation: Did CIA or FBI Set up George Papadopoulos?
by Julio Rivera - Sunday, 28 July 2019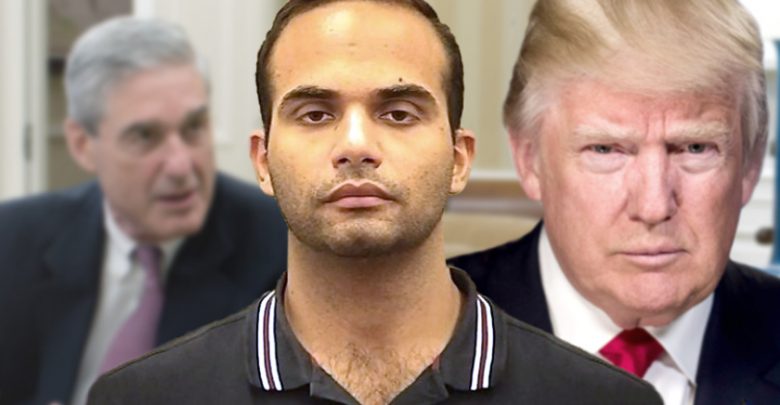 Former Trump Campaign Operative George Papadopoulos told Fox News' Maria Bartiromo that he is traveling to Greece to retrieve $10,000 in cash that he suspects was given to him as part of an entrapment scheme set up by either the CIA or FBI.
Papadopoulos, who plead guilty in 2017 to lying to federal investigators, claims that federal investigators want to see the marked bills which he said are now stored in a safe. He ultimately served 12 days in prison and paid a $9,500 fine for his infraction in 2017.
Papadopoulos told Bartiromo he was "very happy" to see Congressman Devin Nunes, (R-CA) question Robert Mueller about the summer 2017 payment during last week's hearings. Mueller stated during the hearing that the matter was outside the scope of the investigation.
"I was very happy to see that Devin Nunes brought that up," Papadopoulos said. "A man named Charles Tawil gave me this money [in Israel] under very suspicious circumstances. A simple Google search about this individual will reveal he was a CIA or State Department asset in South Africa during the '90s and 2000s. I think around the time when Bob Mueller was the director of the FBI." Read Full Article
Trump Calls Out Pelosi Post Baltimore 'Rat and Rodent Infested Mess' Comments
Nancy Pelosi and Elijah Cummings' Districts Are Among the Filthiest In America
by Julio Rivera - Sunday, 28 July 2019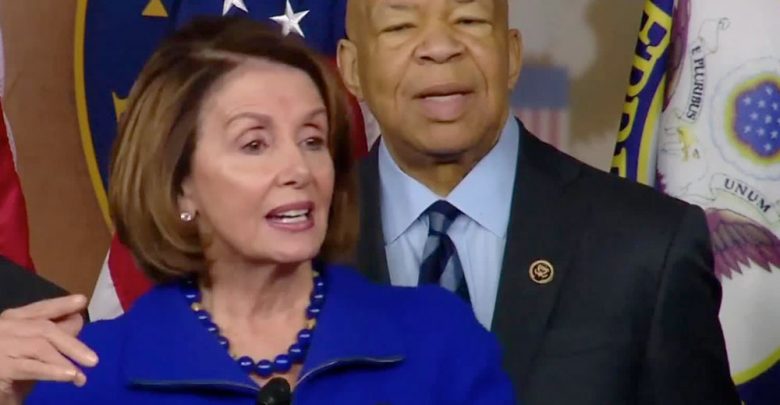 President Trump was in "Playoff Form" on Sunday as he doubled down on his Saturday "Truth Bomb" regarding the condition of Rep. Elijah Cummings' (D-MD) congressional district.
For those who missed Trump's comments, he described Cummings' district as a "disgusting, rat and rodent infested mess."
Cummings, the House Oversight Committee chairman, saw his Baltimore-area district blasted as being "considered the worst run and most dangerous anywhere in the United States."
On Sunday, he added House Speaker Nancy Pelosi's San Francisco area congressional district.
"Speaking of failing badly, has anyone seen what is happening to Nancy Pelosi's district in San Francisco," Trump tweeted Sunday. "It is not even recognizable lately. Something must be done before it is too late. The Dems should stop wasting time on the Witch Hunt Hoax and start focusing on our Country!"
"Someone please explain to Nancy Pelosi, who was recently called racist by those in her own party, that there is nothing wrong with bringing out the very obvious fact that Congressman Elijah Cummings has done a very poor job for his district and the City of Baltimore," he added.
"Just take a look, the facts speak far louder than words! The Democrats always play the Race Card, when in fact they have done so little for our Nation's great African American people. Now, lowest unemployment in U.S. history, and only getting better. Elijah Cummings has failed badly!" Read Full Article
Trump Administration Toughens Up Against Illegitimate Asylum Requests
Easy Access Asylum Being Granted To Economic Migrants Targeted
by Julio Rivera - Monday, 15 July 2019
In the continuing effort to fulfill promises made during the 2016 Presidential race, the Trump administration announced an overhaul of the countries asylum system.
New rules, published in the Federal Register, will now require that most migrants entering through America's southern border must first seek asylum via one of the countries they passed through on their way to the United States. In most cases, only if that application is denied would they then be able to apply for asylum in the US.
"Ultimately, today's action will reduce the overwhelming burdens on our domestic system caused by asylum seekers failing to seek urgent protection in the first available country, economic migrants lacking a legitimate fear of persecution, and the transnational criminal organizations, traffickers, and smugglers exploiting our system for profits," Department of Homeland Security Acting Secretary Kevin McAleenan said in a statement.
Many Asylum seekers are thought to be illegitimate families that may either be engaged in Human Trafficking or using children they are not related to in helping achieve approval of asylum status.
Sen. Lindsey Graham (R-SC), told Fox News on Sunday that 30 percent of those who enter America illegally with children are "fake families," and that flaws in the current system allow for the same children come back over and over, while bringing different adults into the country with them. Read Full Article
When Did Republicans Become the Party of Price Controls in the Private Health Care Marketplace?
by Julio Rivera - Tuesday, 8 July 2019
Sen. Patty Murray (D-WA) strikes again! The champion of big-government centric bi-partisan-ism (emphasis on the ism) has resurfaced to disturb the natural order of the healthcare services industry.
Far be it for members of Congress, who "passed it, to find out what was in it" on former President Barack Obama's signature comprehensive healthcare reform plan that according to a report from the Heritage Foundation led to "the number of small businesses offering healthcare benefits to their workers to drop by 24 percent between 2012 and 2016 while leading premiums for individual coverage to more than doubled between 2013 and 2017," to actually sit this one out for the good of humanity.
Except this time, instead of enlisting former House Speaker and welcome/door mat to Democratic leadership Paul Ryan (R-WI) who infamously co-authored the Bipartisan Budget Act of 2013, commonly known as the Ryan/Murray Budget, that was criticized by former Congressman Raul Labrador (R-ID) at the time as a "terrible plan" that made "promises to the American people that are false," Murray has found a mark in Sen. Lamar Alexander (R-TN).
Murray and Alexander have now introduced the ominously titled "Lower Health Care Costs Act." Ominous because, like the so-called "Affordable Healthcare Act" before it, the likelihood of it actually meeting the goals of its stated intent is poor. The bill looks to amend Section 2719A(b) of the Public Health Service Act regarding what it referred to as "surprise billing" as a result of "emergency care."
The Senate Health, Education, Labor and Pensions Committee (HELP) recently voted 20-3 to advance the legislation, which seeks to tackle surprise medical billing and also includes a laughable provision sponsored by Senate Majority Leader Mitch McConnell (R-KY) and Sen. Tim Kaine (D-VA) that would raise the minimum age for buying tobacco products 18 to 21. The provision suggests that the young men and women of America that risk their lives on a daily basis defending our country and carry the responsibility of helping to elect our country's leadership cannot be entrusted with the right to use tobacco responsibly.
This bill is a step in the wrong direction for several reasons. First off, what the HELP Committee and Energy and Commerce Committees (E and C) are proposing with this type of legislation are price controls in the commercial marketplace. That would be tantamount to unprecedented government intervention in the private healthcare and other markets. Once precedent is set in healthcare, it opens the proverbial "Pandora's Box" towards infiltration of all industries.
The reality is, if the HELP and E and C committees have their way on this very important issue and set price controls in the private commercial health marketplace, instead looking to find ways to roll back the failed policies of the Obama administration, we will be taking one more major step towards a Bernie Sanders like Medicare for All scenario. The fact that any Republican could possibly support this is a sad commentary on the slow march of the mainstream right towards the scourge of modern progressivism beginning in a key sector of the economy.
Since this proposal bans balance billing for hospital-based providers and says that patients only must pay their in-network cost-sharing when they are out of network, it severely inhibits the ability of doctors to receive fair compensation for services rendered. Read Full Article
Rivera to RT: Mass Deportation Not Only Possible, America has Already Done It
Mass Deportation Debated on RT America's News. Views. Hughes
by Julio Rivera - Tuesday, 25 June 2019
Democratic strategist Anthony Tall and Julio Rivera of Reactionary Times join News.Views.Hughes to discuss the optics and feasibility of President Trump's promise to "begin the process of removing millions of illegal aliens" from the US. Read Full Article
Video: Facial Recognition Tech to be Instituted at Major Airports
by Julio Rivera - Tuesday, 11 June 2019
Trump Executive Order Calls for new Procedures for International Travel
The Trump Administration has laid out a goal of having America's major airports fitted with Facial Recognition Technology by 2021. This is thought to be an important tool for the future of terrorism prevention but has current technology caught up to the ambitions of the White House?
Reactionary Times Editorial Director Julio Rivera joined RT America's Trinity Chavez on a segment that appeared on RT's "News. Views. Hughes." to discuss. Read Full Article
Trump Calls Biden a 'Loser' and 'Dummy' ahead of Dueling Iowa Appearances
by Julio Rivera - Tuesday, 11 June 2019
Key Early Primary State Seen as Key to Biden's Chances at Nomination.
Donald Trump fired off some Donald Trump-like insults at the man seen as potentially his most serious competition for the White House in 2020.
Speaking to reporters ahead an event in Iowa tonight, the President did not only call Biden a 'Dummy,' and a 'loser' that former President Obama took 'off the scrap heap,' he also said:
"I'd rather run against Biden than anybody,"
"I think he's the weakest mentally and I like running against people that are weak mentally."
Biden is already working the early caucus state aggressively. He released an advance text of his speech in which he is extremely critical of President Trump. He specifically targeted Iowa's farmers and manufacturing workforce as potential voters for his cause next year based on the advance text. A short except of the speech reads:
"He (Trump) thinks he's being tough.
Well, it's easy to be tough when someone else is feeling the pain.
How many farmers across this state and across this nation have had to face the prospect of losing their business, of losing their farm because of Trump's tariffs?
How many sleepless nights do you think Trump has had over what he's doing to America's farmers?
Here's the answer: Just as many as he had when he stiffed the construction workers and electricians and plumbers who built his hotels and casinos. Zero.
And how about manufacturing? Trump's tariffs and trade wars are hitting a lot of American manufacturing -- especially the American automobile industry -- Choking it to within an inch of its life." Read Full Article
Zombie Investigation: Justice Department to Turn Over Evidence to House Judiciary Committee
by Julio Rivera - Monday, 10 June 2019
Will We Ever Hear the End of This?
Another day, another bit of news related to the neverending investigation series of investigations that has plagued President Donald Trump since he was just a "contender" for the nations highest office.
Now we learn that the Justice Department has agreed to turn over some evidence from special counsel Robert Mueller's report, including the files that were used to assess whether President Donald Trump obstructed justice, to the House Judiciary Committee.
Chairman of the House Judiciary Committee, Congressman Jerry Nadler, said the Attorney General William Barr's office will begin complying with the committee's subpoena on Monday and provide some of Mueller's "most important files." He said all members of the committee will be able to review the documents.
"We have agreed to allow the Department time to demonstrate compliance with this agreement," Nadler said in a statement. "If the department proceeds in good faith and we are able to obtain everything that we need, then there will be no need to take further steps." Read Full Article
Winning: President Trump's Approval Rating at 2-Year High
by Julio Rivera - Sunday, 2 June 2019
President Trump is presiding over perhaps the strongest economy in American history.
Special Prosecutions that amounted to nothing more than a witch hunt. A mainstream media that is committing to disseminating "fake news" designed to disparage a successful sitting president. A Democratically controlled House seemingly headed towards impeachment.
Despite all of this, President Donald Trump's job approval rating is at a two-year high of 48%, according to a new Harvard CAPS/Harris Poll.
According to The Hill, the latest upswing is as a result of the powerful American economy.
The latest stats represent a 3% increase from the March 2019 45% approval rating Trump had in the same poll. June 2017 was the last time Trump saw numbers this high. Read Full Article
Graham: Dems 'Worried about Being Exposed'
by Julio Rivera - Sunday, 27 May 2019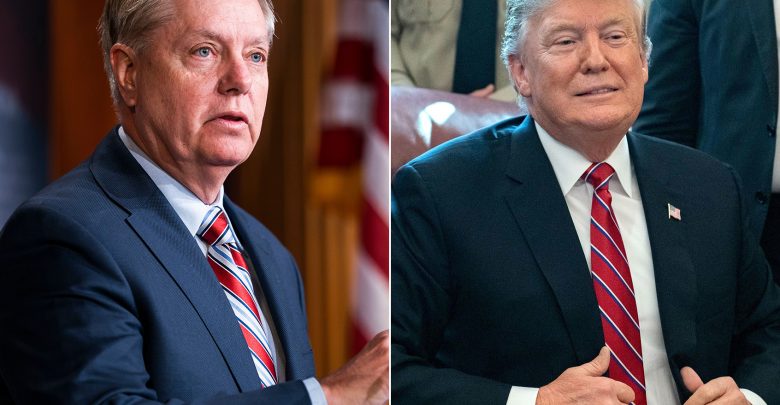 Says: "I wish some Democrat would come forward to find out if the FISA court was defrauded."
Politically motivated dossiers, agenda exposing text messages, to declassify or not?
The strange saga of attempted coup against President Trump has another critic in one of the senior members of the Republican controlled Senate.
Sen. Lindsey Graham (R-SC) told Fox News Sunday that he wants to see the release of "all the documents around the FISA warrant application," against Trump Campaign member Carter Page and at the outset of the long running Russia investigation, which began during FBI Director Jim Comey's watch before morphing into the over 35 million dollar Mueller Probe. "I think transparency's good for the American people,"
"The people who are about this are worried about being exposed for taking the law in their own hands. It doesn't surprise me that the people we are looking at, they don't want transparency.

We're not compromising national security here. We're trying to create a system to make sure this never happens again by shedding light on what happened with the FISA warrant process, the counterintelligence investigation. Did they have a lawful reason to surveil President Trump's campaign? Did they lie to the FISA court?" - Sen. Lindsey Graham to Fox News
Democrats have been against the President's intent to declassify documents regarding the origins of the series of still ongoing investigations that has plagued the Trump Presidency since before it's very inception. Read Full Article
Amash and Trump Tension Bad As Congressional Time is Wasted on Investigations
by Julio Rivera - Monday, 20 May 2019
Is Amash Pandering to his Colleagues?
Never a dull moment on President Trump's Twitter feed. Trump pressed send on a scathing dressing down of the Congressman Justin Amash (R-MI) on Sunday in the wake of Amash's call for Impeachment of the President. In explaining his rationale via social media for being in favor of such severe action, Amash tweeted the following:
Amash's Criticisms were not limited to President Trump. Attorney General William Barr was also criticized by Amash on the issue of his "portrayal" of the Mueller Report. Read Full Article
Logan Act Violation? Trump Calls for Kerry to be Prosecuted
by Julio Rivera - Friday, 10 May 2019
Trump: My People "don't want to do anything."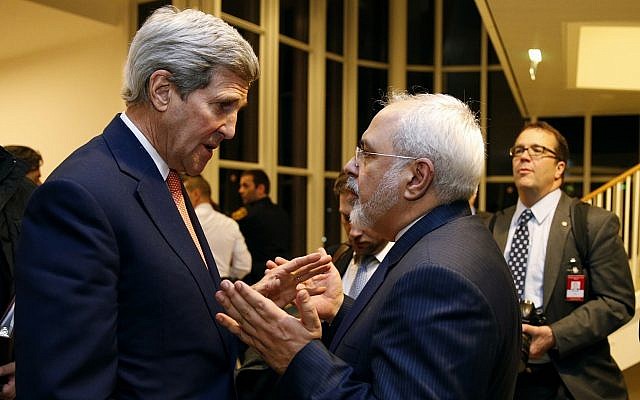 President Trump told a group of reporters at the White House on Thursday, that he feels that former Secretary of State and failed presidential candidate John Kerry should be prosecuted in connection to his communications with the Iranian government.
"You know John Kerry speaks to them a lot, and John Kerry tells them not to call. That's a violation of the Logan Act, and frankly he should be prosecuted on that," Trump told the reporters.
A 2018 meeting between Kerry and Iranian Foreign Minister Javad Zarif at the beginning of 2018 was referred to by the Boston Globe as "an aggressive yet stealthy" mission to attempt to put pressure on the Trump administration to not decertify former President Barack Obama and Kerry's Iran nuclear deal.
Trump also seemed to express frustration with elements within government who have so far refused to take any action against Kerry for what trump has referred to as a violation of the Logan Act.
"But my people don't want to do anything, only the Democrats do that kind of stuff. If it were the opposite way, they'd prosecute him under the Logan Act," he said. Read Full Article
Rivera: Pathetic Media Gives Trump No Credit
by Julio Rivera - Friday, 3 May 2019
Journalists and Media Have Failed to Thank Trump for Economy and Tax Cuts
It's been over 2 weeks since the dreaded April 15th tax deadline. One can venture to guess that a large majority of the boo-birds in the press have filed their tax returns. While they have had a lot of "material" to discuss, including the redacted Mueller report and the Barr testimony, one major story affecting all working class Americans has flown completely under the radar.
2018 Tax savings baby!!! The engine powering the main vehicle driving our historic economy was built on the 2017 Tax Cuts and Jobs Act. After a slight lag, a successful return to form for the Trump economy saw 3.2% GDP growth in the first quarter of 2019. Things are great economically in America yet you never see the people responsible for keeping the people's ledger on those important matters mentioning it.
Even pundits that support the left are constantly grasping at straws to make irrelevant arguments using cherry picked data or are somehow spinning this into being a victory for former president Obama's economic policy.
The journalists and personalities that made the White House Correspondents Dinner an unbearable event for anyone floating in President Trump's orbit have failed an ethical test here. As amplified observers of current events, the media has a responsibility to give a truthful account of our history in real time. The blind hatred they show against the president jeopardizes the future of the media outlets they work for as they continue to progress towards becoming 24 hour lie factories. Read Full Article
Trump Skips "Nerd Prom" White House Correspondents Dinner
by Julio Rivera - Friday, 26 April 2019
Holland Cooke, Host of RT America's "The Big Picture" and Julio Rivera, Editorial Director of ReactionaryTimes.com join Scottie Nell Hughes to discuss President Trump's boycott of the annual White House Correspondents' dinner and his instructions to officials in his administration regarding attendance. He's even holding a competing rally on the same night! Read Full Article
Rivera: What is Romney's Word Really Worth
by Julio Rivera - Sunday, 21 April 2019
Republican Utah Senator Mitt Romney has a lot to say: "I am sickened at the extent and pervasiveness of dishonesty and misdirection by individuals in the highest office of the land, including the President. I am also appalled that, among other things, fellow citizens working in a campaign for president welcomed help from Russia."
A powerful statement on its surface, but Romney breaking former President Reagan's "11th Commandment," comes off as an opportunistic attack against a President that has been maligned in the national press by a bitter failed former presidential candidate that got his "just desserts" in getting passed up for any significant role in the Trump administration for doing everything in his power to prevent Trump's 2016 Presidential victory.
Romney has repeatedly made divisive and unnecessary public comments against his fellow Republican, ranging from:
The difference between @SenJohnMcCain and @realDonaldTrump: Trump shot himself down. July 18, 2015

We have good reason to believe there's a bombshell in Donald Trump's taxes. Feb 24, 2016

His coddling of repugnant bigotry is not in the character of America. Feb 29, 2016

His promises are as worthless as a degree from Trump University. He's playing the American public for suckers: He gets a free ride to the White House and all we get is a lousy hat. Salt Lake City, Utah Speech in March of 2016
This sounds like a man that is waging what he considers to be, a crusade for good, against a man that Romney's deepest guarded convictions tell him is a poison to America.
Flash forward to after President Trump's 2016 election victory. Romney was amongst the activists, industry leaders and administration wannabes jockeying for position in the forming Trump cabinet. When there was a check to be cashed, political or literal, Romney said:
"We had another discussion about affairs throughout the world and these discussions I've had with him have been enlightening, and interesting, and engaging. I've enjoyed them very, very much. I was also very impressed by the remarks he made on his victory night. By the way, it's not easy winning. I know that myself. He did something I tried to do and was unsuccessful in. He won the general election and he continues with a message of inclusion and bringing people together and his vision is something which obviously connected with the American people in a very powerful way. The last few weeks he's been carrying on a transition effort and I can tell you I've been impressed by what I've seen in the transition effort."
The man that Romney charged with "coddling of repugnant bigotry," suddenly had, "a message of inclusion and bringing people together", while suddenly having discussions he found, "enlightening, and interesting, and engaging," with a man whose promises were represented by Romney to be "as worthless as a degree from Trump University. Read Full Article

Mueller Report: No Evidence of Collusion/Report Does not "Exonerate" Trump
by Julio Rivera - Thursday, 18 April 2019
Robert Mueller's claims that President Donald Trump's attempts to hinder the investigation, including claims that he attempted to tamper with witnesses, were not compelling enough to charge the president with obstruction because according to Mueller there was no underlying crime and many of the attempts were carried out in plain view.
"The evidence we obtained about the President's actions and intent presents difficult issues that would need to be resolved if we were making a traditional prosecutorial judgment. At the same time, if we had confidence after a thorough investigation of the facts that the President clearly did not commit obstruction of justice, we would so state. Based on the facts and the applicable legal standards, we are unable to reach that judgement. Accordingly, while this report does not conclude that the President committed a crime, it also does not exonerate him."- Special Counsel Robert Mueller in the Mueller Report released today. Read Full Article

Chosen Generation Radio: MRC's Dan Gainor
by Julio Rivera - Friday, 12 April 2019
Dan Gainor @newsbusters @mediaresearchcenter Media now claims border crisis is President's fault, won't acknowledge the real numbers, NFL has a political problem, Bosa deletes tweets, Barr says Government spying on political opponents a problem, President and others call it a coup and media goes bananas even on FOX.
Philip Haney Save the Persecuted Christians, Phil discusses the attacks on Christians and Christianity. We also will discuss Phil's direct experience with the Muellers and Comeys in DC. Read Full Article

Gallup Poll: Trump Climbs From 39% to 45% Approval
by Julio Rivera - Friday, 12 April 2019
FPresident Donald Trump's approval rating has climbed to 45% according to a new Gallup poll.
Back in March, the President only boasted a 39% approval rating. This poll is third time Trump has achieved a rating as high as 45% in terms of job approval, according to Gallup trends poll. The other 45 percent ratings were from his first week in office and after his first meeting with North Korean leader Kim Jong Un.
The poll also noted:
89% of Republicans approve of the job Trump is doing.

8% of Democrats approve.

39% of independents approve.