Click on any of our great contributors above to read their fine articles!
We have Chet Martin of Freedom on Deck, Lee Elci from the Lee Elci Show, Alex Newman from the New American Magazine, and Julio Rivera of the Reactionary Times! For additional contributors, click here.
Trump Calls Biden a 'Loser' and 'Dummy' ahead of Dueling Iowa Appearances
by Julio Rivera - Tuesday, 11 June 2019
Key Early Primary State Seen as Key to Biden's Chances at Nomination.
Donald Trump fired off some Donald Trump-like insults at the man seen as potentially his most serious competition for the White House in 2020.
Speaking to reporters ahead an event in Iowa tonight, the President did not only call Biden a 'Dummy,' and a 'loser' that former President Obama took 'off the scrap heap,' he also said:
"I'd rather run against Biden than anybody,"
"I think he's the weakest mentally and I like running against people that are weak mentally."
Biden is already working the early caucus state aggressively. He released an advance text of his speech in which he is extremely critical of President Trump. He specifically targeted Iowa's farmers and manufacturing workforce as potential voters for his cause next year based on the advance text. A short except of the speech reads:
"He (Trump) thinks he's being tough.
Well, it's easy to be tough when someone else is feeling the pain.
How many farmers across this state and across this nation have had to face the prospect of losing their business, of losing their farm because of Trump's tariffs?
How many sleepless nights do you think Trump has had over what he's doing to America's farmers?
Here's the answer: Just as many as he had when he stiffed the construction workers and electricians and plumbers who built his hotels and casinos. Zero.
And how about manufacturing? Trump's tariffs and trade wars are hitting a lot of American manufacturing -- especially the American automobile industry -- Choking it to within an inch of its life." Read Full Article
Zombie Investigation: Justice Department to Turn Over Evidence to House Judiciary Committee
by Julio Rivera - Monday, 10 June 2019
Will We Ever Hear the End of This?
Another day, another bit of news related to the neverending investigation series of investigations that has plagued President Donald Trump since he was just a "contender" for the nations highest office.
Now we learn that the Justice Department has agreed to turn over some evidence from special counsel Robert Mueller's report, including the files that were used to assess whether President Donald Trump obstructed justice, to the House Judiciary Committee.
Chairman of the House Judiciary Committee, Congressman Jerry Nadler, said the Attorney General William Barr's office will begin complying with the committee's subpoena on Monday and provide some of Mueller's "most important files." He said all members of the committee will be able to review the documents.
"We have agreed to allow the Department time to demonstrate compliance with this agreement," Nadler said in a statement. "If the department proceeds in good faith and we are able to obtain everything that we need, then there will be no need to take further steps." Read Full Article
Winning: President Trump's Approval Rating at 2-Year High
by Julio Rivera - Sunday, 2 June 2019
President Trump is presiding over perhaps the strongest economy in American history.
Special Prosecutions that amounted to nothing more than a witch hunt. A mainstream media that is committing to disseminating "fake news" designed to disparage a successful sitting president. A Democratically controlled House seemingly headed towards impeachment.
Despite all of this, President Donald Trump's job approval rating is at a two-year high of 48%, according to a new Harvard CAPS/Harris Poll.
According to The Hill, the latest upswing is as a result of the powerful American economy.
The latest stats represent a 3% increase from the March 2019 45% approval rating Trump had in the same poll. June 2017 was the last time Trump saw numbers this high. Read Full Article
Graham: Dems 'Worried about Being Exposed'
by Julio Rivera - Sunday, 27 May 2019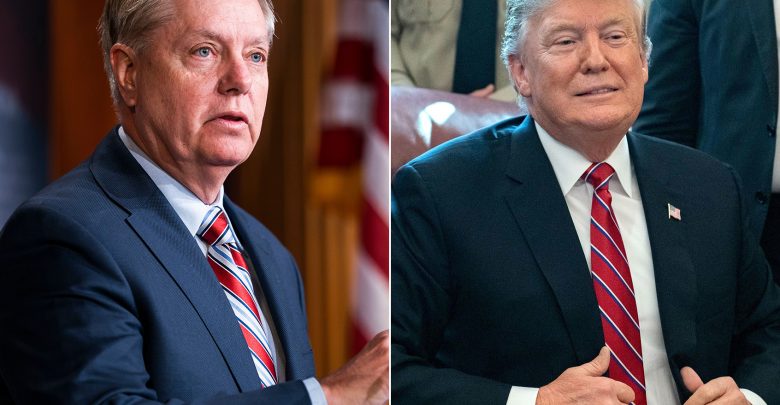 Says: "I wish some Democrat would come forward to find out if the FISA court was defrauded."
Politically motivated dossiers, agenda exposing text messages, to declassify or not?
The strange saga of attempted coup against President Trump has another critic in one of the senior members of the Republican controlled Senate.
Sen. Lindsey Graham (R-SC) told Fox News Sunday that he wants to see the release of "all the documents around the FISA warrant application," against Trump Campaign member Carter Page and at the outset of the long running Russia investigation, which began during FBI Director Jim Comey's watch before morphing into the over 35 million dollar Mueller Probe. "I think transparency's good for the American people,"
"The people who are about this are worried about being exposed for taking the law in their own hands. It doesn't surprise me that the people we are looking at, they don't want transparency.

We're not compromising national security here. We're trying to create a system to make sure this never happens again by shedding light on what happened with the FISA warrant process, the counterintelligence investigation. Did they have a lawful reason to surveil President Trump's campaign? Did they lie to the FISA court?" - Sen. Lindsey Graham to Fox News
Democrats have been against the President's intent to declassify documents regarding the origins of the series of still ongoing investigations that has plagued the Trump Presidency since before it's very inception. Read Full Article
Amash and Trump Tension Bad As Congressional Time is Wasted on Investigations
by Julio Rivera - Monday, 20 May 2019
Is Amash Pandering to his Colleagues?
Never a dull moment on President Trump's Twitter feed. Trump pressed send on a scathing dressing down of the Congressman Justin Amash (R-MI) on Sunday in the wake of Amash's call for Impeachment of the President. In explaining his rationale via social media for being in favor of such severe action, Amash tweeted the following:
Amash's Criticisms were not limited to President Trump. Attorney General William Barr was also criticized by Amash on the issue of his "portrayal" of the Mueller Report. Read Full Article
Logan Act Violation? Trump Calls for Kerry to be Prosecuted
by Julio Rivera - Friday, 10 May 2019
Trump: My People "don't want to do anything."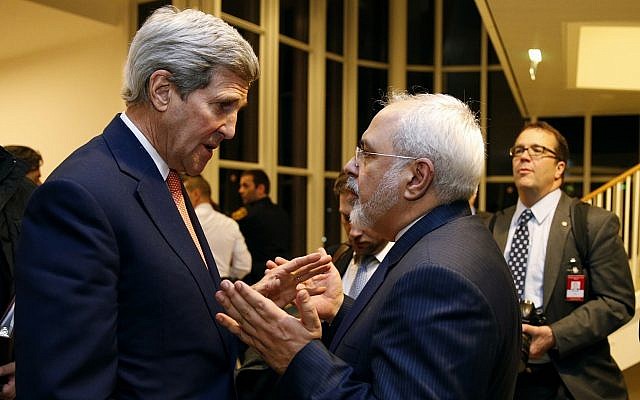 President Trump told a group of reporters at the White House on Thursday, that he feels that former Secretary of State and failed presidential candidate John Kerry should be prosecuted in connection to his communications with the Iranian government.
"You know John Kerry speaks to them a lot, and John Kerry tells them not to call. That's a violation of the Logan Act, and frankly he should be prosecuted on that," Trump told the reporters.
A 2018 meeting between Kerry and Iranian Foreign Minister Javad Zarif at the beginning of 2018 was referred to by the Boston Globe as "an aggressive yet stealthy" mission to attempt to put pressure on the Trump administration to not decertify former President Barack Obama and Kerry's Iran nuclear deal.
Trump also seemed to express frustration with elements within government who have so far refused to take any action against Kerry for what trump has referred to as a violation of the Logan Act.
"But my people don't want to do anything, only the Democrats do that kind of stuff. If it were the opposite way, they'd prosecute him under the Logan Act," he said. Read Full Article
Rivera: Pathetic Media Gives Trump No Credit
by Julio Rivera - Friday, 3 May 2019
Journalists and Media Have Failed to Thank Trump for Economy and Tax Cuts
It's been over 2 weeks since the dreaded April 15th tax deadline. One can venture to guess that a large majority of the boo-birds in the press have filed their tax returns. While they have had a lot of "material" to discuss, including the redacted Mueller report and the Barr testimony, one major story affecting all working class Americans has flown completely under the radar.
2018 Tax savings baby!!! The engine powering the main vehicle driving our historic economy was built on the 2017 Tax Cuts and Jobs Act. After a slight lag, a successful return to form for the Trump economy saw 3.2% GDP growth in the first quarter of 2019. Things are great economically in America yet you never see the people responsible for keeping the people's ledger on those important matters mentioning it.
Even pundits that support the left are constantly grasping at straws to make irrelevant arguments using cherry picked data or are somehow spinning this into being a victory for former president Obama's economic policy.
The journalists and personalities that made the White House Correspondents Dinner an unbearable event for anyone floating in President Trump's orbit have failed an ethical test here. As amplified observers of current events, the media has a responsibility to give a truthful account of our history in real time. The blind hatred they show against the president jeopardizes the future of the media outlets they work for as they continue to progress towards becoming 24 hour lie factories. Read Full Article
Trump Skips "Nerd Prom" White House Correspondents Dinner
by Julio Rivera - Friday, 26 April 2019
Holland Cooke, Host of RT America's "The Big Picture" and Julio Rivera, Editorial Director of ReactionaryTimes.com join Scottie Nell Hughes to discuss President Trump's boycott of the annual White House Correspondents' dinner and his instructions to officials in his administration regarding attendance. He's even holding a competing rally on the same night! Read Full Article
Rivera: What is Romney's Word Really Worth
by Julio Rivera - Sunday, 21 April 2019
Republican Utah Senator Mitt Romney has a lot to say: "I am sickened at the extent and pervasiveness of dishonesty and misdirection by individuals in the highest office of the land, including the President. I am also appalled that, among other things, fellow citizens working in a campaign for president welcomed help from Russia."
A powerful statement on its surface, but Romney breaking former President Reagan's "11th Commandment," comes off as an opportunistic attack against a President that has been maligned in the national press by a bitter failed former presidential candidate that got his "just desserts" in getting passed up for any significant role in the Trump administration for doing everything in his power to prevent Trump's 2016 Presidential victory.
Romney has repeatedly made divisive and unnecessary public comments against his fellow Republican, ranging from:
The difference between @SenJohnMcCain and @realDonaldTrump: Trump shot himself down. July 18, 2015

We have good reason to believe there's a bombshell in Donald Trump's taxes. Feb 24, 2016

His coddling of repugnant bigotry is not in the character of America. Feb 29, 2016

His promises are as worthless as a degree from Trump University. He's playing the American public for suckers: He gets a free ride to the White House and all we get is a lousy hat. Salt Lake City, Utah Speech in March of 2016
This sounds like a man that is waging what he considers to be, a crusade for good, against a man that Romney's deepest guarded convictions tell him is a poison to America.
Flash forward to after President Trump's 2016 election victory. Romney was amongst the activists, industry leaders and administration wannabes jockeying for position in the forming Trump cabinet. When there was a check to be cashed, political or literal, Romney said:
"We had another discussion about affairs throughout the world and these discussions I've had with him have been enlightening, and interesting, and engaging. I've enjoyed them very, very much. I was also very impressed by the remarks he made on his victory night. By the way, it's not easy winning. I know that myself. He did something I tried to do and was unsuccessful in. He won the general election and he continues with a message of inclusion and bringing people together and his vision is something which obviously connected with the American people in a very powerful way. The last few weeks he's been carrying on a transition effort and I can tell you I've been impressed by what I've seen in the transition effort."
The man that Romney charged with "coddling of repugnant bigotry," suddenly had, "a message of inclusion and bringing people together", while suddenly having discussions he found, "enlightening, and interesting, and engaging," with a man whose promises were represented by Romney to be "as worthless as a degree from Trump University. Read Full Article

Mueller Report: No Evidence of Collusion/Report Does not "Exonerate" Trump
by Julio Rivera - Thursday, 18 April 2019
Robert Mueller's claims that President Donald Trump's attempts to hinder the investigation, including claims that he attempted to tamper with witnesses, were not compelling enough to charge the president with obstruction because according to Mueller there was no underlying crime and many of the attempts were carried out in plain view.
"The evidence we obtained about the President's actions and intent presents difficult issues that would need to be resolved if we were making a traditional prosecutorial judgment. At the same time, if we had confidence after a thorough investigation of the facts that the President clearly did not commit obstruction of justice, we would so state. Based on the facts and the applicable legal standards, we are unable to reach that judgement. Accordingly, while this report does not conclude that the President committed a crime, it also does not exonerate him."- Special Counsel Robert Mueller in the Mueller Report released today. Read Full Article

Chosen Generation Radio: MRC's Dan Gainor
by Julio Rivera - Friday, 12 April 2019
Dan Gainor @newsbusters @mediaresearchcenter Media now claims border crisis is President's fault, won't acknowledge the real numbers, NFL has a political problem, Bosa deletes tweets, Barr says Government spying on political opponents a problem, President and others call it a coup and media goes bananas even on FOX.
Philip Haney Save the Persecuted Christians, Phil discusses the attacks on Christians and Christianity. We also will discuss Phil's direct experience with the Muellers and Comeys in DC. Read Full Article

Gallup Poll: Trump Climbs From 39% to 45% Approval
by Julio Rivera - Friday, 12 April 2019
FPresident Donald Trump's approval rating has climbed to 45% according to a new Gallup poll.
Back in March, the President only boasted a 39% approval rating. This poll is third time Trump has achieved a rating as high as 45% in terms of job approval, according to Gallup trends poll. The other 45 percent ratings were from his first week in office and after his first meeting with North Korean leader Kim Jong Un.
The poll also noted:
89% of Republicans approve of the job Trump is doing.

8% of Democrats approve.

39% of independents approve.